Are you a leader who wants to make meaningful change?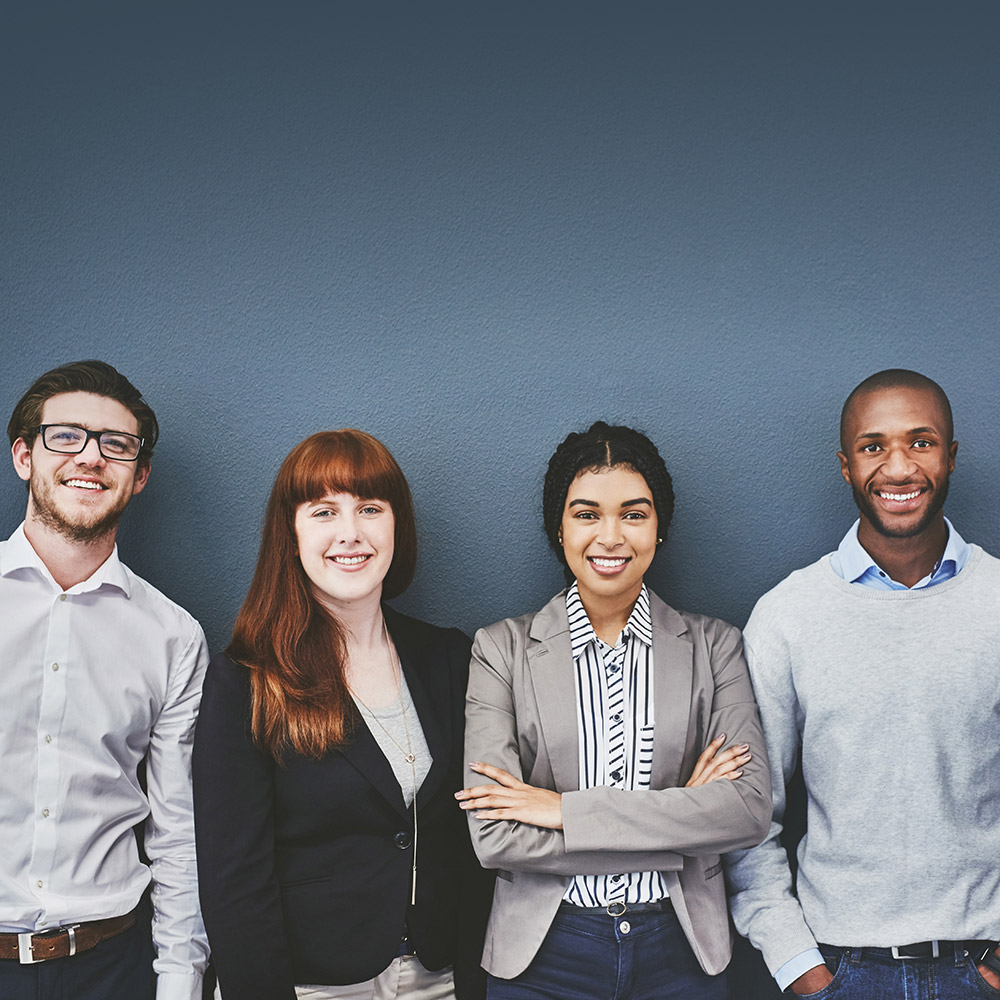 GET TALENT READY
Whilst AI is automating much of what we do at work, this does not mean there is going to be a shortage of jobs. Quite the opposite. A global study carried out by Korn Ferry found that we can expect 85 million jobs could go unfilled by 2030 because there aren't enough skilled people to fill them.
Going forwards it is more important than ever to build attractive, aligned organisations, where top talent will want to work. This approach will benefit your people, your organisation and the bottom line!
Why You Should Get Your Organisation Talent Ready
Understand who you need to hire and why: Giving you the best chance of hiring people who will fit into your organisation and deliver on your business objectives.
Attract the best talent: The world's brightest and most passionate people want to work with an organisation whose purpose aligns with their personal values.
Increased employee & customer loyalty: Companies with a strong, defined brand attract like-minded souls who want to experience something bigger than themselves.
Higher profits: Companies with clear and meaningful purpose are thought to drive higher profits, outperforming the market by 9:1
Gain a competitive edge: Greater alignment and clarity across an organisation allows for greater agility, faster response to change and the ability move as one organic whole, short-cutting red-tape.
Create a culture of excellence: A desire for excellence allows you to add value and make meaningful contributions to particular communities, both local and global.
We Can Empower You To
Identify Your Purpose and Core Business Objectives: Gain clarity on why you exist, the value you bring to your customers and which key initiatives will bring you closer to delivering that value.
Build Your Employee Culture and Brand: Gain clarity on what your organisation stands for internally and externally. Clearly define the employee experience can your people expect and the psychological contract with those who work for you. Ensure your communication and messaging reflects who you are and what you stand for. Ensure your managers and employees walk the talk.
Identify Core Values & Competencies: Define and embrace integral long-term values that are core to your organisation long after the trends have come and gone. Define the core competencies that all your workers need to have. Highlight and build on what you can be relied on to deliver as an organisation.
Strengthen Your Organisational Structure: Create or strengthen a structure that allows you to grow. Identify current structural elements that hinder productivity, and make changes to improve your ability to deliver optimum performance.
Create A Competency Framework: Make sure your people know what good looks like. Ensure you have a common language to discuss successful behaviour.
Use Metrics For Success: Develop ways and use tools to describe and measure soft skills as well as technical skills. Measure your workforce performance and identify how it compares within your industry. Define success so that you and your workforce know when you have succeeded.
Improve Your Job Design: Examine how each job role builds the capability of your organisation and ensures that you are moving towards achieving your business objectives. Check that your expectations are realistic and don't contain conflicting or rare personality behaviours. Ensure each role is attractive and designed for the individuals to be empowered and engaged.
Profile your Individuals and Team: Creating a common framework, language and team roles can help you to identify gaps within teams. Defining what good looks like in a particular department and using this information to make the right decisions to fill gaps, recruit the right people to fill those gaps.
HIRE THE RIGHT PEOPLE FASTER
Once you've determined what the right type is the next step is to recruit them. If you are growing your organisation then hiring your friends, having comfy cosy chats and using your gut reactions are not necessarily going to help you find the right people. As you scale your organisation it's important that all your hiring managers have a consistent approach and common language to describe not only technical but also soft skills. This approach needs to be flexible enough to work with the different needs of the candidates/hiring managers. With an open mind and a little effort, investing in your recruitment process will allow you to hire the right people faster.
Why You Should Upgrade Your Recruitment Process
You can provide a single brand face at scale using a flexible yet consistent approach.
You can increase your odds of selecting the right type by as much as 60%
You will attract better quality candidates.
You can improve your sift, soft and selection ratios during the recruitment process.
You can use data to better inform decision making and hiring the right type.
You will improve your retention rate.
We Can Work With You To
Create An Optimum Recruitment Process Design: We can help you reduce the number of irrelevant CVs you receive and increase your ability to attract more good candidates. We work with you to hire the right type who will deliver what you need.
Write Effective Job Descriptions: We support you in creating job descriptions that accurately describe what is required, build capability and move the company towards its objectives and incorporate clearly defined measures of success.
Write Attractive Job Adverts: We can ensure your adverts stand out from the crowd, attracting the best pick of candidates with the right talents and values.
Select The Best Psychometrics/Diagnostics: We identify and use the best tools to carry out your sift, sort, and selection to increase the odds of hiring the right type, whether for team members of individual roles.
Give You Interview Selection Support: We can provide an external perspective to support your senior hires. Someone who is objective, logical and dedicated to supporting you in high-quality decision-making. Providing additional expertise, especially with regards to those non-tangible and ineffable qualities that we look for in our leaders and managers.
Utilise Talent Modelling & Benchmarking: We it come to hiring one job role multiple times we can help you to know what the optimum behaviours are so that you can make quick decision hires. We can identify know what behaviours your op talent has, so that you can find more of the same. You know that your people are special, and we can help you know what your special sauce is.
WORK TOGETHER BETTER
Businesses have always had a need for their people to work together better, but the structures of businesses have changed. This puts pressure on everyone to work together in different ways and business that respond proactively to this challenge can perform significantly better than those who don't.
Workers need to know how to collaborate and set themselves up in short term teams.  Doing this is requires team leaders, engineers, technical staff to have new skills, processes, attitudes, and behaviours.  It is also important to know which structure of working together is required, as using the right one will allow for improved, but the wrong one will do the opposite!
Why You Should Work Together
Growth: A workforce that knows how to work together better increases opportunity to scale and enjoy productivity gains.
Speed of business growth: An agile workforce that can make connection quickly and work together effectively will support more the ability to grow rapidly when needed.
Increased profitability: increased collaboration in a workforce can reduce costs with everyone using shared resources across the organisation more efficiently.
Increased Innovation: Collaborating with others can change individual thinking and the ways in which they work, creating a flexibility of mindset that underpins the creation of innovative solutions.
Quality of work:  People work together better tend to be more effective.
Timesaving & productivity: Effective collaboration in the workplace increases the ability to make the right decisions faster and helps organisations meet their productivity challenges.
Employee engagement and reduced turnover: Good and effective collaboration inspires a sense of belonging and a sense of appreciation for colleagues over time. Collaborative employees have been found to be happy employees.
We Can Work With You To Create A More Effective Team Culture:
Workshops & Programmes
All our workshops are highly interactive, educational and fun. We run them in a way that minimises downtime and maximises learning transfer.
 Collaborate:

This in a short workshop for anyone who needs to work with others. It is a prerequisite for the two Collab-Lab programmes.  We cover the principals and key concepts of collaboration. Practice getting a task done using state of the art virtual tools. Understand different workflows connected to different methods of collaboration.  Learn effective collaborator behaviours and mindsets.

Global worker: This in a short workshop aimed at virtual workers who need to work in multi-cultural teams. You will gain an understanding of the key barriers to cross-cultural communication and the types of challenges you will face.  Use the four cultural dimensions to understand how to build better relationships, get decisions made and complete tasks easily with team members from different cultures.
Remote worker: Experience better remote meetings: understand how the challenges of virtual communication impact remote meetings and learn some powerful ways you can overcome them.  Leverage MS Teams in a way that enhances rather than confuses communication.  Learn how to conduct valuable meetings using MS Teams so that you get more done, look more professional and have better engagement.  Have better remote relationships: Gain 10 simple techniques to build rapport in a virtual environment.
Virtual team coordinator programme:  Ideal for individuals in a group who need to form flexible teams and work remotely. This programme provides a great opportunity to develop delivery best practice and work in conjunction with your delivery approach. Complementing the Agile methodology by showing you HOW to get everyone working together. This clever programme empowers everyone who needs to work together as a team, creating greater accountability, better decision making, and more productivity.
Virtual High Performing Team Leader:  This next level programme gives Leaders and Managers the know-how to build a connected team or group.  It specifically focuses on soft capabilities that will take you from good to great, such as building and rebuilding trust, understanding how to overcome the barriers to high performing teams, building a learning culture and working with multi-cultural teams and 'difficult people'.
Coaching
We've been providing coaching for individuals, teams and groups for the last twenty years.
Leadership coaching: We offer a safe and confidential space to for leaders to bounce ideas around, solve problems, plan, get out of their comfort zone and align to success.
Super Coaching: Special support for Managers who are focused on getting their workforce to work together better.  We cover more practical issues connected with getting talent ready, finding the right type, working together better and keeping and growing your talent.

 

Team Coaching: For teams who are critical to the organisation, who need to up their game quickly. Either recently merged, or just want to want to push their performance to the next level.  We provide the organisation, mechanism, framework and coaching skills to get you there.
Mastermind Groups: Ideal for groups of individuals who want to achieve more and realise that sharing and solving problems with a group of like-minded peers will help them get there quicker.  We provide the organisation, mechanism, framework and coaching skills to get you there.
Diagnostics
We have a range of diagnostics that are designed to help you troubleshoot performance issues and help you understand where to take action next to take your team, group or division to the next level. Our specially developed range diagnostics measure: collaboration, team, group and organisational people performance.
KEEP YOUR TALENT WORKING OPTIMALLY
Expending that effort needed to recruit the right talent is not the end of the story.  Truly talented people are rare and often the most expensive to replace. They might take other high performers with them if they leave. They are the easiest to disengage and the quickest to leave if they are disengaged. You approach to maintaining engagement can be one of your most potent keys to success.
Why Keep Your Talent Working Optimally?
Highly engaged people are more profitable: Gallup ran a recent study and found that increased profitability can be as much as 21%. 
Avoid increased costs and hassle: Retaining your talent reduces the need to spend more cash and time on hiring costs, onboarding and training, than your competition. It's thought that every £1 spent on mental health interventions by employers can expect to get £5 back in reduced presenteeism, absenteeism and staff turnover.
Improved morale: Connection with co-workers is key factor in employee happiness and morale. Reducing the number and frequency of staff changes enables people to develop the type of long-lasting friendships that can make a job much more pleasant and reduces negative impact on the working environment.
Reduce.  Whilst we do work with our clients on a consultancy basis on issues such as motivation, rewards & recognition packages, mental health etc, acquisition and training time: By focusing on retaining employees, you can cut down on the time spent on those tedious new-hire tasks.  Happy employees also have a positive effect on the recruitment process, to the extent that many organisations can run an effective employee referral programme leveraging talent from their own network.
Loss of productivity: Retention of staff also means retention of knowledge and expertise. It always takes time for a new employee to produce the same level of work as the person they replaced.  In some cases, productivity is never equalled if the person before leaves with knowledge that was only stored in their head.
We Can Provide You With Tools To Keep Your Talent Working Optimally:
CONSULTANCY, DIAGNOSTICS & WORKSHOPS
Engagement & Motivation:  As well as working with you on a consultancy basis on issues such as motivation, rewards & recognition packages, mental health etc, we can provide diagnostics to measure a wide variety of employee metrics such as: morale, mood, engagement, and climate.  We have also created some high impact workshops and programmes that are designed to better empower and equip individuals and their teams to develop stress management, emotional resilience, and mutual support.
Resilience Builder:  A short workshop that looks at developing key aspects of emotional intelligence crucial to embracing change and high performance • Learn how to better manage stress. • Use powerful techniques to reduce anxiety, feel calm and get more done • Learn how to support yourself and others better • Build team/group confidence, trust, and ability to provide mutual support.
Team Building: We run virtual team building sessions that are fun, boost morale and are appropriate for your team. We can arrange anything from Lego building to problem solving escape room type experiences. Each session will be top and tailed with some professional learning that is appropriate for what you need to achieve.
Destress Express: This is a 60-minute relaxing experience to help you and your team/group members de-stress and connect with each other • Learn some techniques that you can use at your desk to relax and focus more • Get some top tips to put your mental health back in your hands • Receive a high-quality selfcare pack.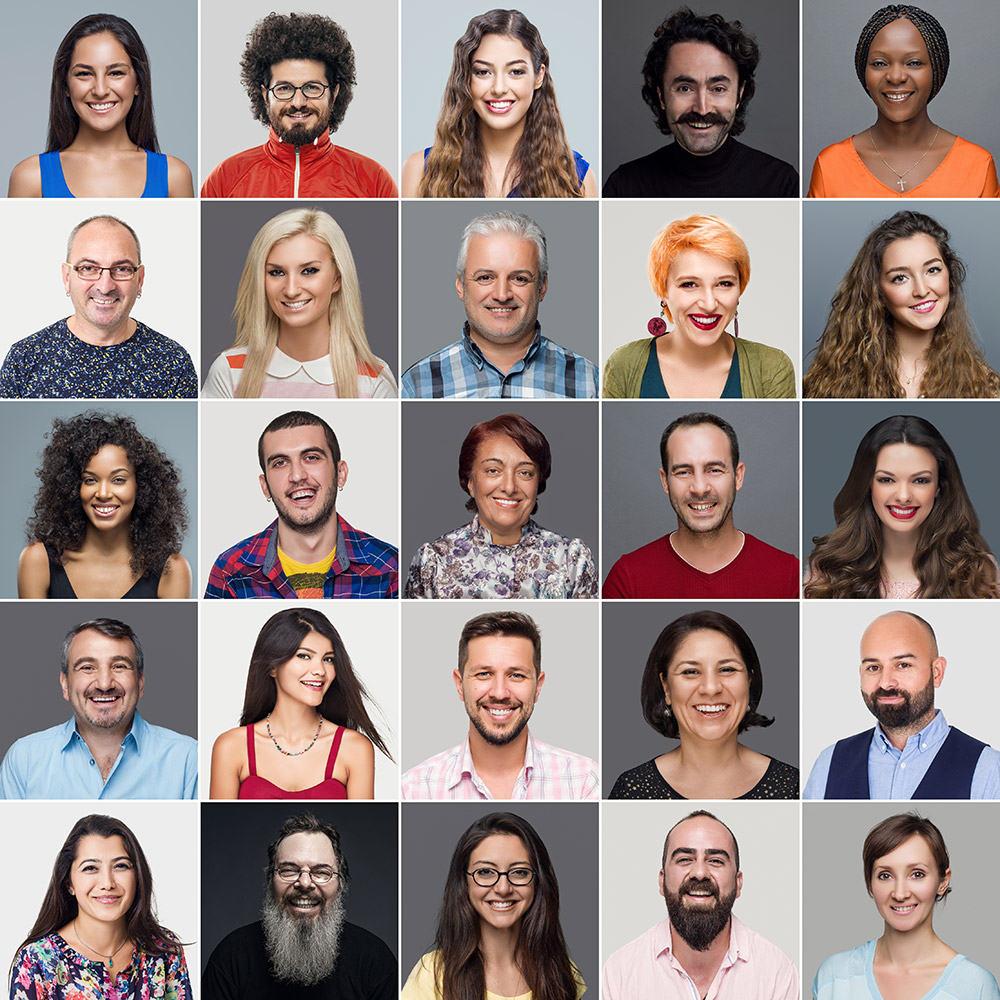 GROW YOUR TALENT
As you scale your business to deliver more to your clients you will need to build additional capability.  One cost effective way of doing that is to grow your existing talent, either as a whole or individually.
Why Grow Your Talent
Better financial results: Hiring internal talent helps you retain people who really understand how things work and who are likely to generate better results. Organisations who filled over 51% their executive committee from within, were likely to see a better Total Shareholder Return by up to 51%. 
Stronger engagement & motivation: Lower staff attrition rates, promotion, and investing in your people are all activities that motivate workers.  A proactive approach to talent growth can motivate and engage people in diverse ways, ensuring there's something for everyone.
Strengthen your workforce with less risk: Recruiting internally can reduce the inherent risk associated with every new hire.  The US department of labour estimates the price of a bad hire is about 30% of an employee's first year earnings.
Reduced performance lags: by training internally you can avoid on-boarding lags that slow delivery.  Whilst new hires might have the right industry skills, it will take them some time to get up to speed with how your organisation's culture works and gets things done.
Future-proof your organisation: Some skills are in such short supply it is impossible to hire them.  One way around this is train existing workers who already have the right attitudes and behaviours and who already fit into your culture.   
We Can Help You Grow Your Talent
CONSULTANCY
Talent Management/Succession Planning: We work with you to think about your future capability and identify the key roles and the best workers suited to fill those roles in the future. For each role we can give you a path, highlighting skills needed for optimal performance in each role and how those skills can be gained.   We can help you think about where your gaps are and what kinds of people you are going to need in the future.
Personal development planning: Working with your managers, and using state of the art psychometrics, you can have a programme that will help your people understand what they need to do to achieve their career goals and improve their individual performance.
Enhanced Capability: Using the latest approaches taken from neuroscience, NLP, and psychology we can work with you to design programmes that will enhance your company's core competencies. 
WORKSHOPS & PROGRAMMES
Agents for change:  This short workshop focuses on giving you a toolkit to help leaders build a culture that embraces change. Understand the keys to building a continuous improvement culture. Use tools that will enable you influence change at the grass roots. Learn the key barriers to change and how to overcome resistance. Leverage powerful communication techniques that will help you influence attitudes and enable new behaviours.
Next level customer services:  There is an increasing need for everyone involved in customer services to work together to provide a consistent customer experience.  This short workshop is Ideal for increasing engagement within cross functional teams and groups including staff who are technical. Learn why customer services is important to each business function and how each person contributes to the customer journey.  Take your customer services to the next level, break down silos, reduce workload, and generate more value for your clients.